DAI IS COMMITTED TO SERVANT LEADERSHIP
DEVELOPING SERVANT LEADERS THAT TRANSFORM COMMUNITIES AROUND THE WORLD
Learn More Now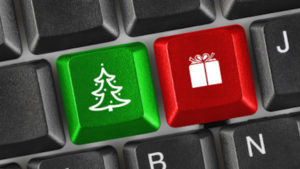 Buying Christmas presents online? If so, please consider buying through easyfundraising and nominating DAI UK as your supported charity! It doesn't cost you anything, you just shop online with over 2,000 retailers and they donate money to your chosen cause! For example, Amazon give up to 1.5%, John Lewis up to 2% and M&S up to 2% of the value of your transaction.
On Sunday 27 November, Colin Rye, DAI UK Chief Executive & Senior Consultant for Curriculum Development, travels to Hollywood (well, Los Angeles at least!) where, between Monday 28 November and Friday 2 December, he will 'star' in the filming of DAI's brand-new Strategic Management Workshop for the 'DAI Institute'.
HOW DAI IS MAKING AN IMPACT
DAI focuses on two niches of a leader's development – their spiritual growth and effectiveness at managing people, money and organizations. DAI offers leaders a variety of courses and degree programs, organizational consulting for churches and non-profits, and mentoring to support leaders' growth through intentional relationships. As these leaders grow and change, they often pass on what they have learned to others, dramatically multiplying the impact.
WHERE WE WORK
DAI works with leaders in over 70 countries, focusing on those places with the least access to the services DAI provides. We have divided these countries into nine regions to better address and support their unique needs.