DAI's reach extended in 2017 with 8 new countries added to the previous 74 in which we have been operating served by a total of 31 Ministry Centres – 5 of which were new in 2017.
New countries in 2017: Australia, Cambodia, Ethiopia, Laos, Malaysia, Tanzania and two countries in the Middle East (names withheld for security reasons).
New Ministry Centres in 2017: Burkina Faso, Canada, Ecuador, Philippines, Senegal.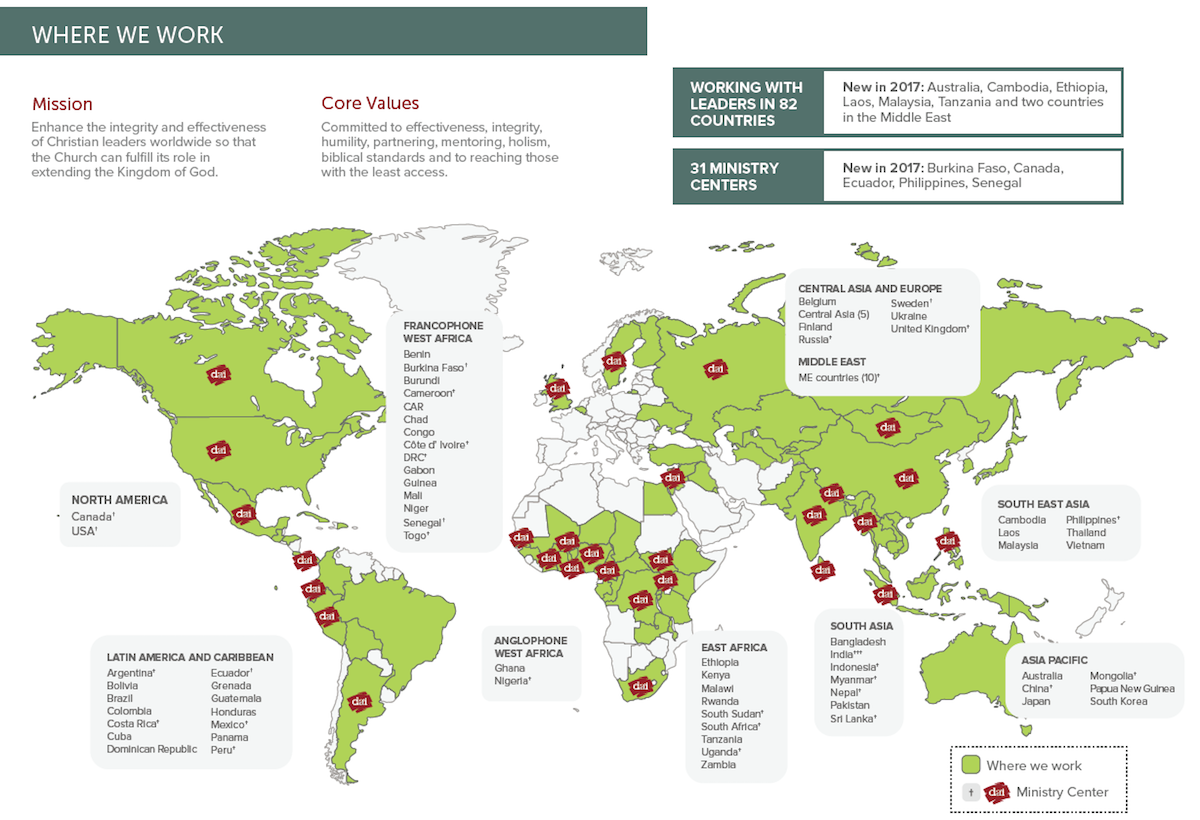 Posted in Uncategorized