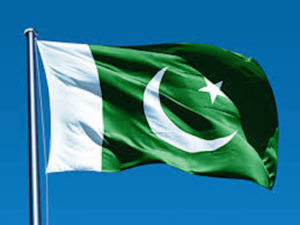 Hina, a current DAI MAOL (Masters Degree in Organizational Leadership) student in Pakistan, shares her story:
"God has placed the study of the Women in Leadership and Ministry course at a time in my life when my husband (Senior Pastor and head of our denomination) and I have begun working on strengthening women at our church"
Hina explains why a change in perspective is needed,
"In Pakistan, culture is the excuse both genders use to set aside the talents, opinions, and desires of women to shape society and the Church. Women face hardship outside and inside the home in multiple ways. Families recognize the hurt that daughters and sisters feel and hurt alongside them, all the while causing intense suffering to young wives. However much we want to negate this, a biblical understanding of the value of women does not exist in Christian households in Pakistan"
Hina so admires her sisters in Christ and feels God has used this DAI Course to further encourage her to minister to them,
"That was my calling and I am so blessed to have pursued it"
Using material from DAI's Women in Leadership and Ministry Course, Hina and her husband developed a strategy to present the biblical view of how God sees women and what that means for Christians in leadership, in the Church, in marriage, and in families.
"In March, my husband and I established a couple's group at our church. It had a great start with 10 couples in attendance. We want to lead husbands and wives through Bible studies to reflect on their unique values and gain a biblical understanding of marriage, and to be strengthened and encouraged in a world where marriage is not honored as it should be. These are not easy things to talk about and this is the first time the church has provided this forum"

"Additionally, I launched a Women's Retreat – something that I myself have been longing for, but found no opportunity for in Pakistan. Since it was a new concept, it took a lot of convincing for ladies to join. We had times for reflection and Bible study and some great fun and bonding times! I have already been asked to organize another one. I will try to make this a yearly retreat, and slowly increase the number of attendees"

"These women have so much to offer the church and a change in perspective will come much easier for women than it will for men in our society. Prayers and sustained support are needed"
Posted in Pakistan