Judith, a student in the Uganda 2016 Masters Degree in Organisational Leadership (MAOL) cohort, is the first child in her family to pursue a Master's degree. She used leadership tools from the Strategic Management course to bring her clan together and to develop a peaceful plan for the clan's future.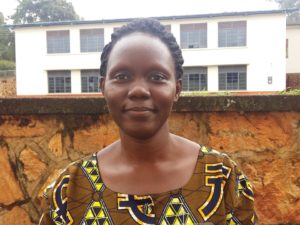 Judith shares:
"Before starting this course, we (my father's family) never had any family and clan meetings to discuss and resolve issues that affect the holistic development of the clan. After joining the course, I took a step of leadership to talk to my father and help him see the need for a family meeting and later a clan meeting. He excitedly accepted my idea and mobilized all his children and his sisters to be in the meeting.
Praise the living God, the meeting was so fruitful and was appreciated by all! I too had a chance to talk to all our family and my aunties. The areas of improvement for each of our parents and our siblings was discussed and they resolved to divide land to each child by the end of December 2017 to avoid conflicts and to call for a clan meeting on 1st January 2018 to discuss issues affecting the development of the clan. This course caused holistic transformation from me to our family to our clan and later may be to the district, nation, and other nations."
We are proud of Judith for pursuing a graduate degree and for using her new skills to boldly lead her family and clan toward a peaceful and thriving future.
Posted in Uncategorized